Create a custom workflow with our immersive form
MINDBAZ
<AUTOMATION>
MINDBAZ automation is available in two versions perfectly adapted to your needs and know-how, allowing you to communicate with peace of mind in a highly efficient and personalized manner.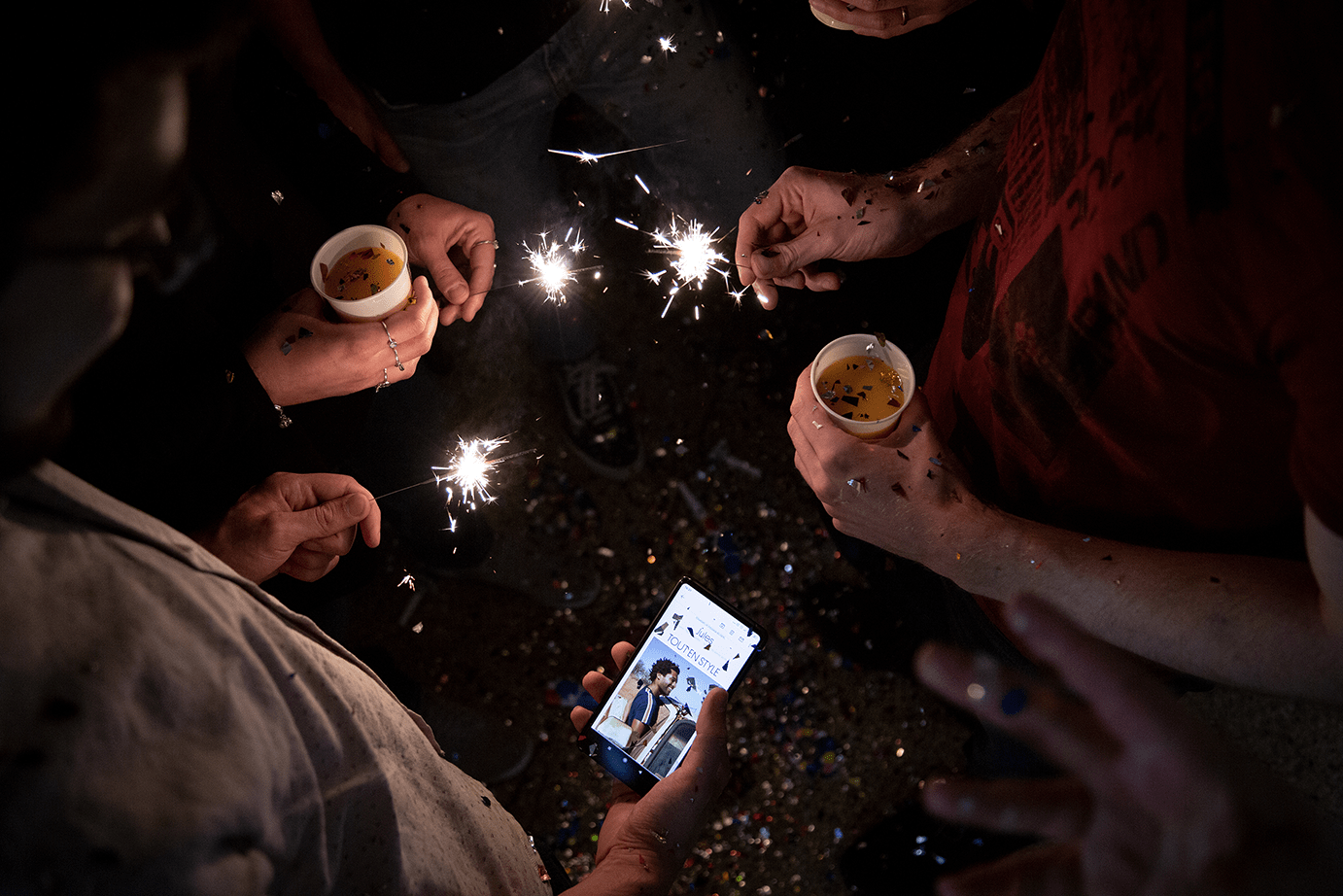 <VERSION I>
Discover
This solution is for those who wish to take their first steps in establishing affinity programs with their customers.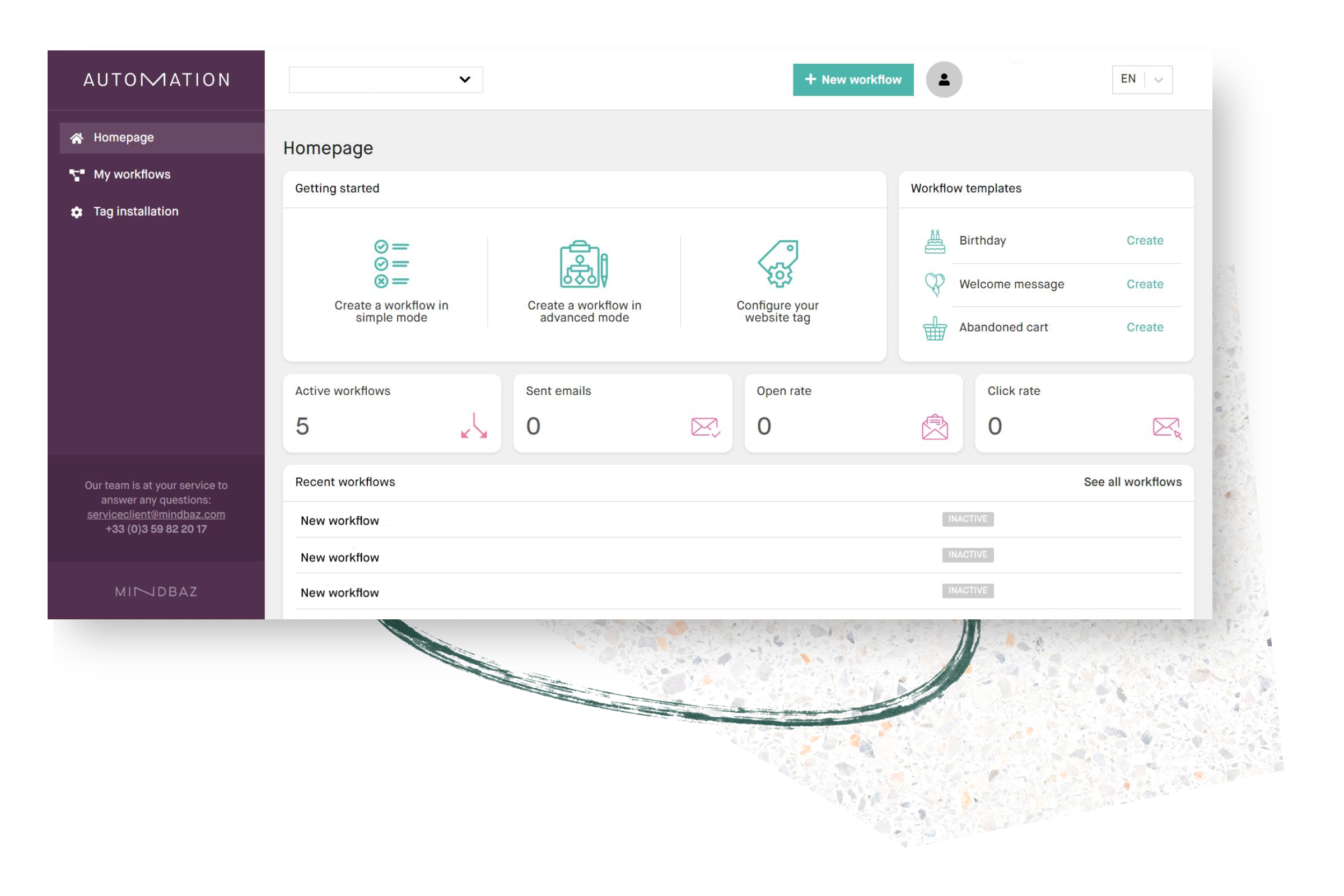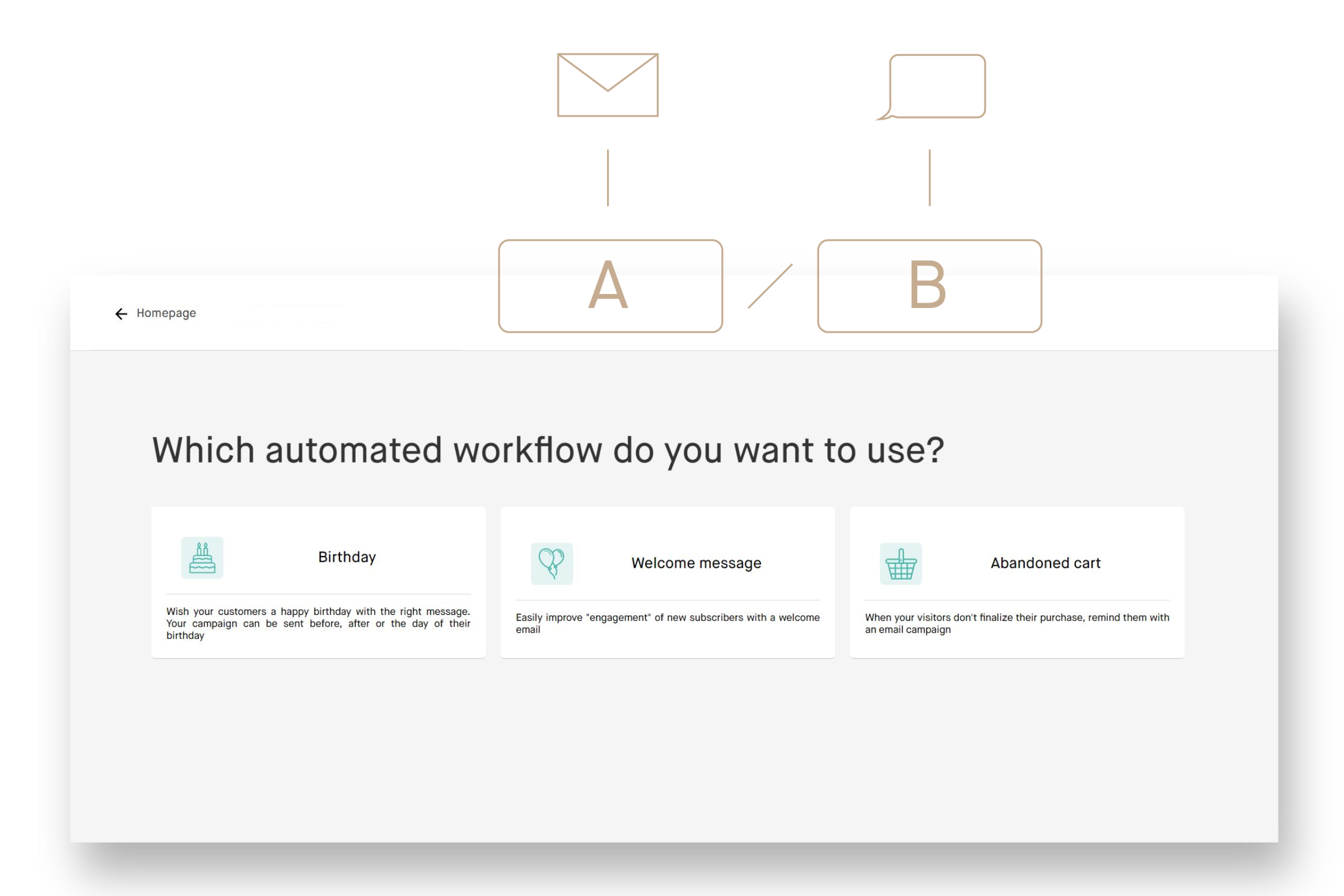 Through our immersive, fun and effective form, build workflows (abandoned cart, welcome message, birthday) to send the message your contact was waiting for.
<VERSION II>
Avanced
Developed for those who want to go further in personalizing their workflows and messages.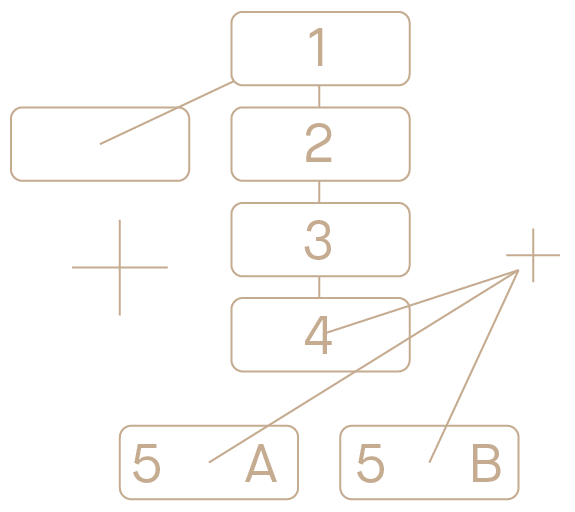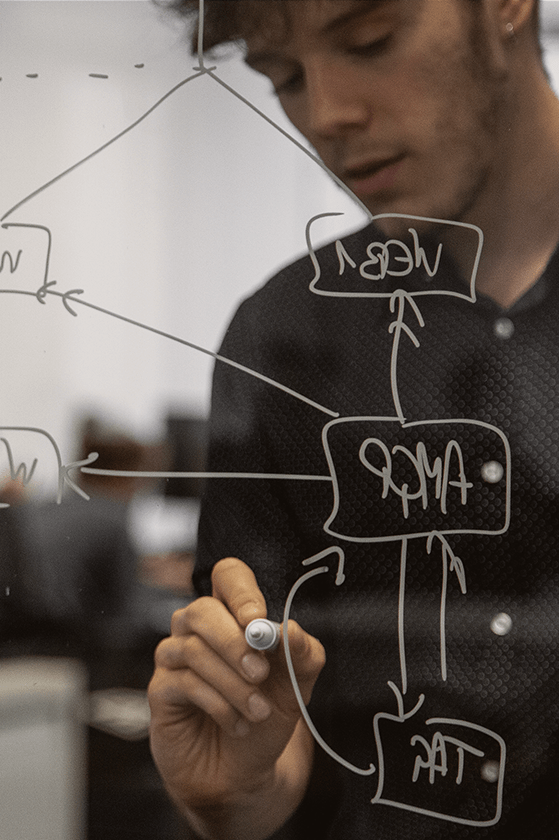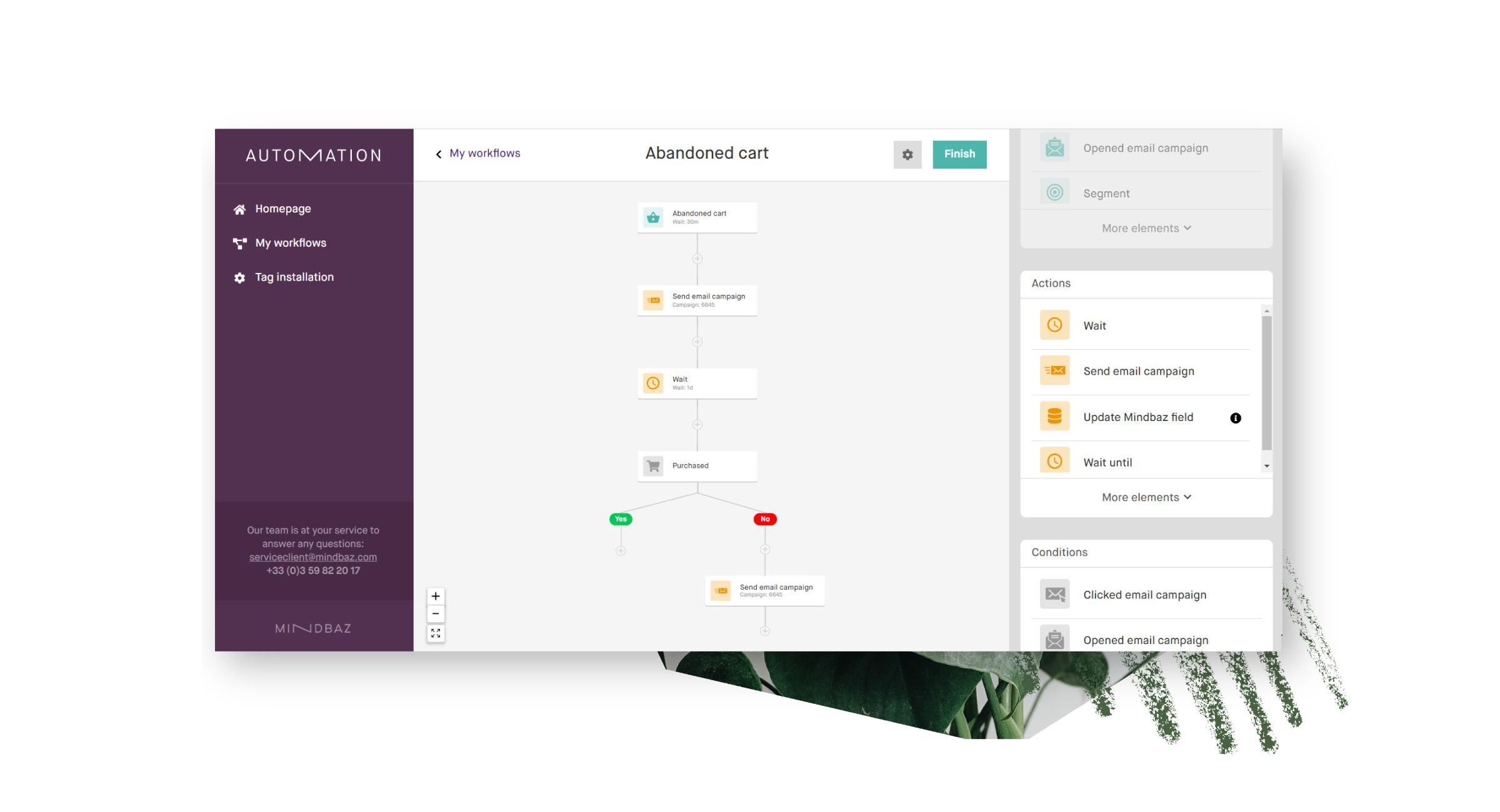 CREATE YOUR OWN WORKFLOWS
This version allows you to configure and enrich previously selected workflow templates or create new ones by selecting triggers, conditions and actions.
You want to talk about our solutions for your projects,
when can we call you?
The personal information is collected by Mindbaz in order to respond your requests. Fields marked with an asterisk are mandatory. Under the data protection law, you have a right to rectification, erasure, access, object, restriction of processing, data portability  and to define specific instructions for the fate of the data after your death. For further information and to exercise your rights, please read our Privacy Policy.
Lille (France)
125 Avenue de la République
59110 La Madeleine
Barcelona (España)
Carrer Casp 69, 1-1A
08010 Barcelona