Snapshot: email deliverability made easy
Why are your last email campaign statistics plunging on one of your databases?
Which problems are you experiencing?
Anticipate deliverability issues with a daily report on the status of all your databases, thanks to Mindbaz' new feature:
SNAPSHOT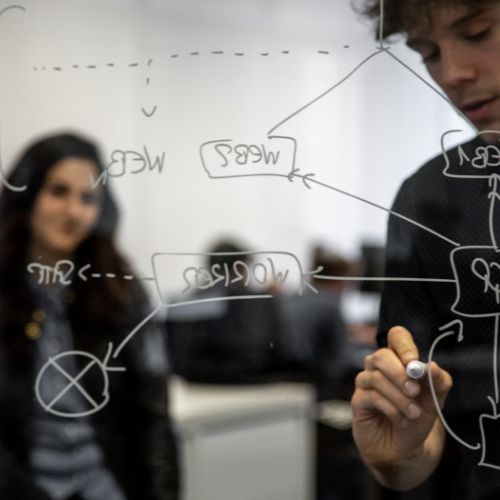 Snapshot: a daily report on your deliverability
You want to :
🔎Quickly identify which databases are healthy and which ones have deliverability issues
🕐 Save time when analyzing your email campaigns
⏩ Take action fast when the deliverability of one of your databases is not normal
Snapshot: understand the statistics of your email campaigns
Snapshot is a daily snapshot of your databases with :
A global view of the state of your deliverability on all your databases

An easy-to-understand view of your statistics by database

The access by database allows you to get a detailed view of all your statistics by ISP, at a glance:
Discover if your domain or IPs have been blacklisted or pre-blocked by our internal system
Not yet a customer? 
Try our email routing solution to access SNAPSHOT and take action now on your deliverability performance.


Snapshot's commitment-free subscription to optimize your deliverability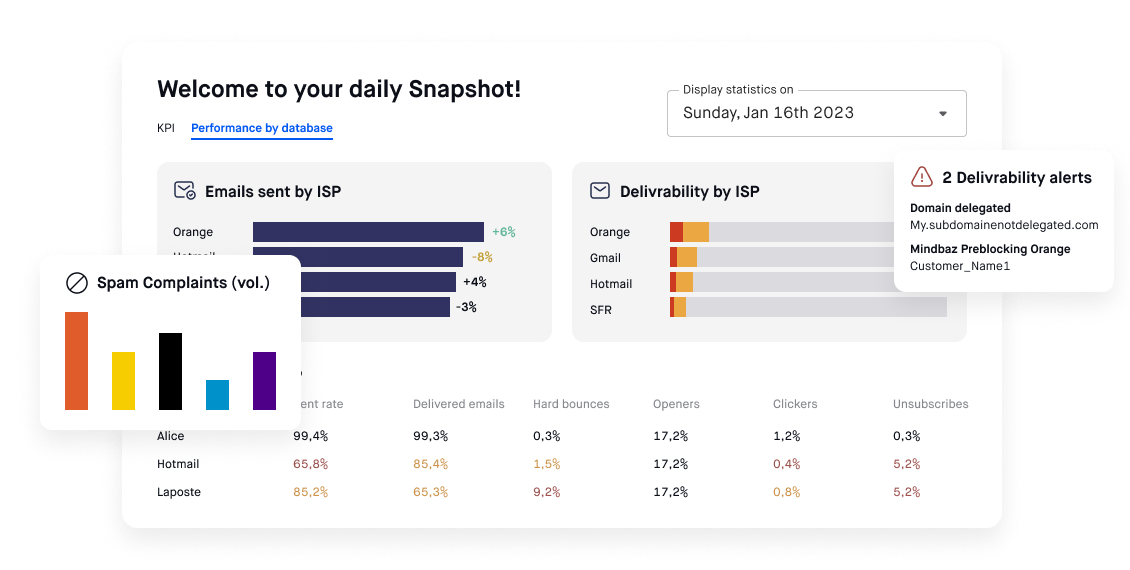 With a commitment-free monthly subscription, PRM players can now instantly understand the status of their databases with Mindbaz Snapshot.
No need to go through our sales team, get started in 3 clicks.
SNAPSHOT FEATURE PRICING, YOUR DAILY DELIVERY REPORT
Snapshot subscription : 99€/ month HT
no matter how many databases you have
Start you 30-day free trial
without commitment
MeilleurTaux has been using Mindbaz for 10 years
"The return on investment of my campaigns, and therefore the revenue of the MeilleurTaux Insurance Marketing team, is tied to our deliverability rate. Mindbaz is the perfect solution for our campaigns."
Manon Dauchy, e-marketing manager at MeilleurTaux Insurance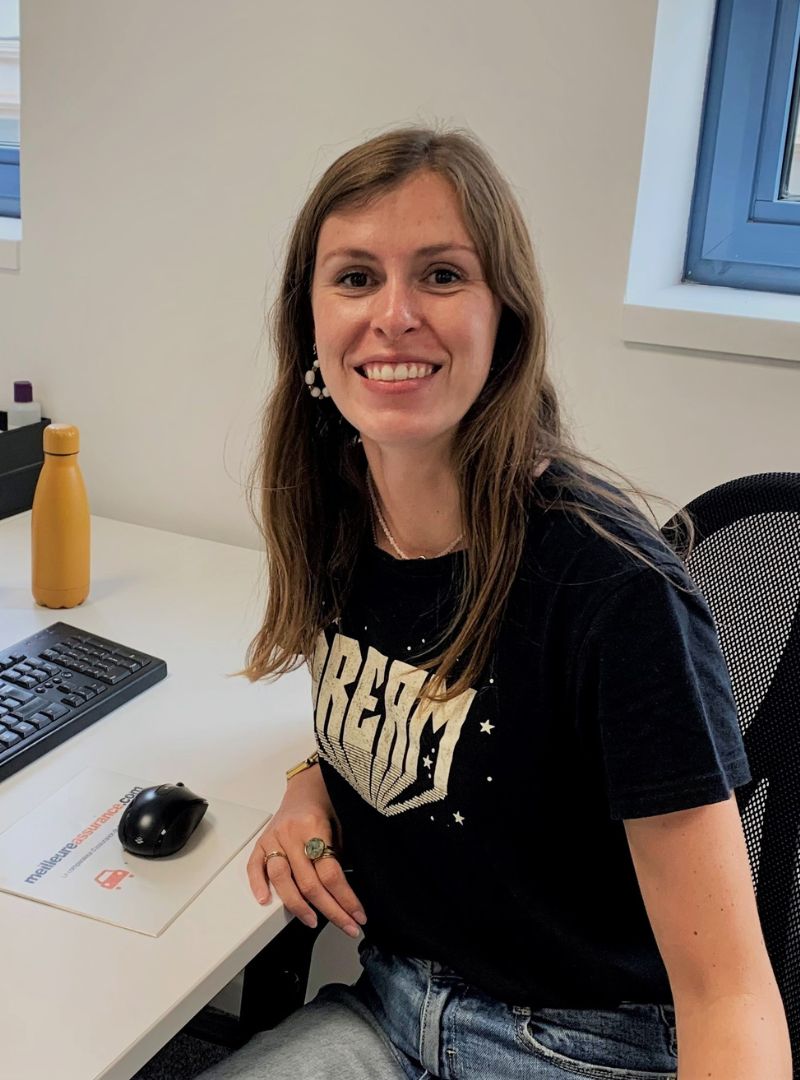 Enable Snapshot on your Mindbaz account
Lille (France)
57-59 rue nationale
59000 LILLE
Barcelona (España)
Carrer Casp 69, 1-1A
08010 Barcelona