Complete, efficient and intuitive email campaigns.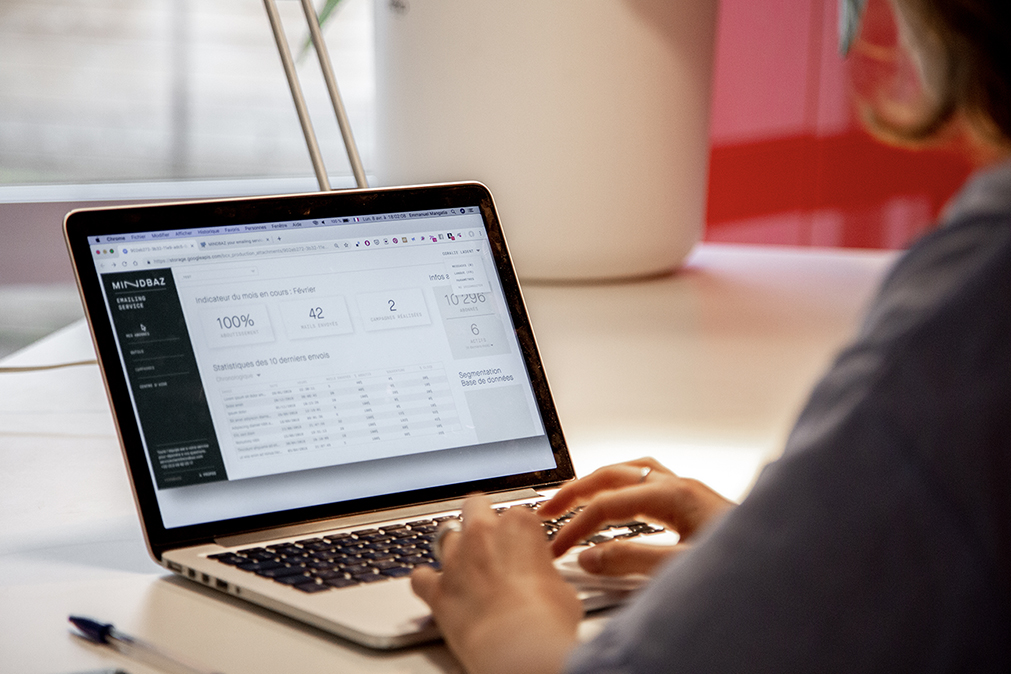 MINDBAZ
<EMAIL>
Create, store, monitor, select contacts and much more, our platform has been designed to make your life easier.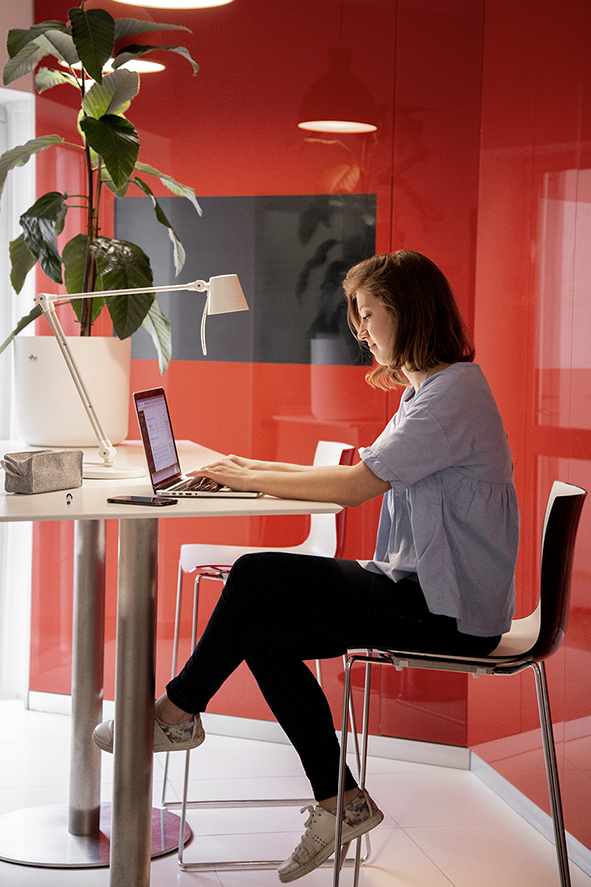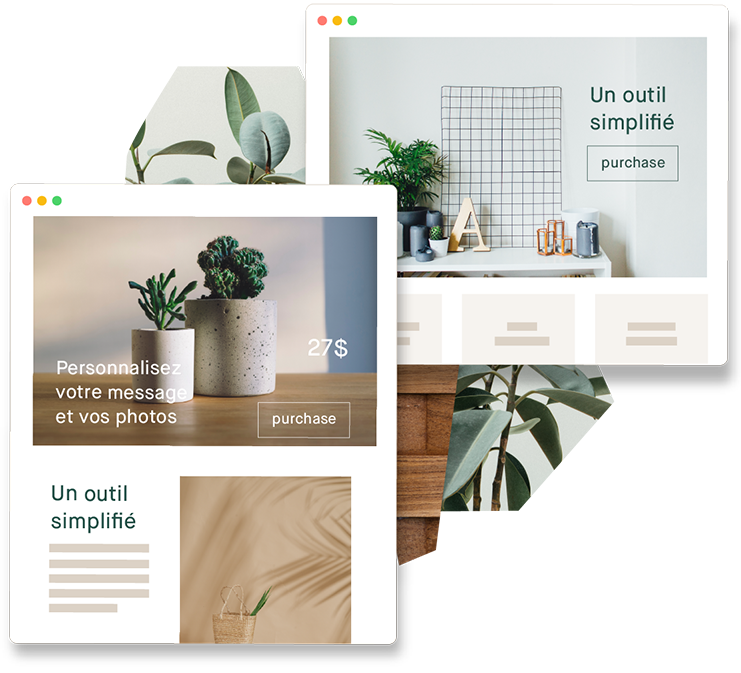 Create your
Campaign
Create your email campaign from A to Z thanks to our SAAS platform. Host your images and HTML content, track your links and choose your mailing segments in just a few clicks.
A/B TESTING
Test the performance of your campaigns on samples of your target audience and let Mindbaz choose the version that pleases your subscribers most.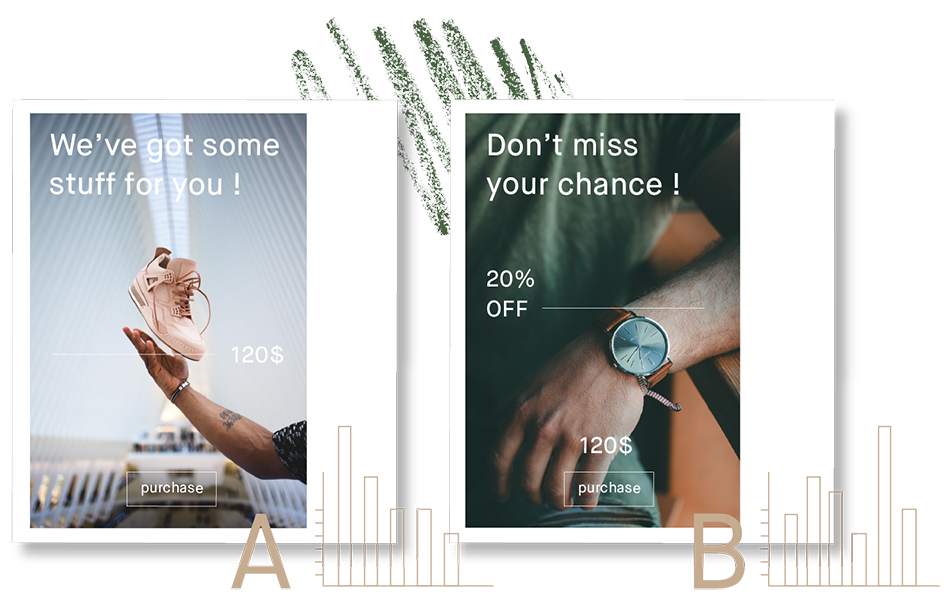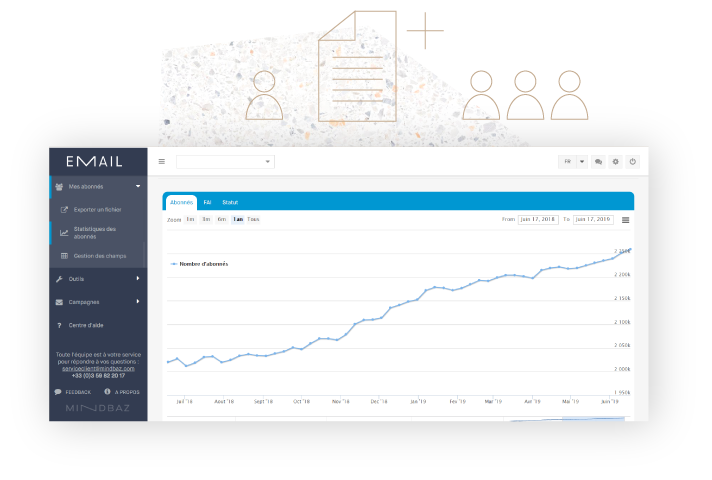 OPTIMIZE YOUR
DATA-SUBSCRIBERS
Update your subscriber data and build segments with ease.
BUILD ACCURATE MULTI-CRITERIA SEGMENTS
Mindbaz allows you to create precise, multi-criteria segments, import and export your contacts very simply. You can also synchronize your database with our platform by API or via SFTP.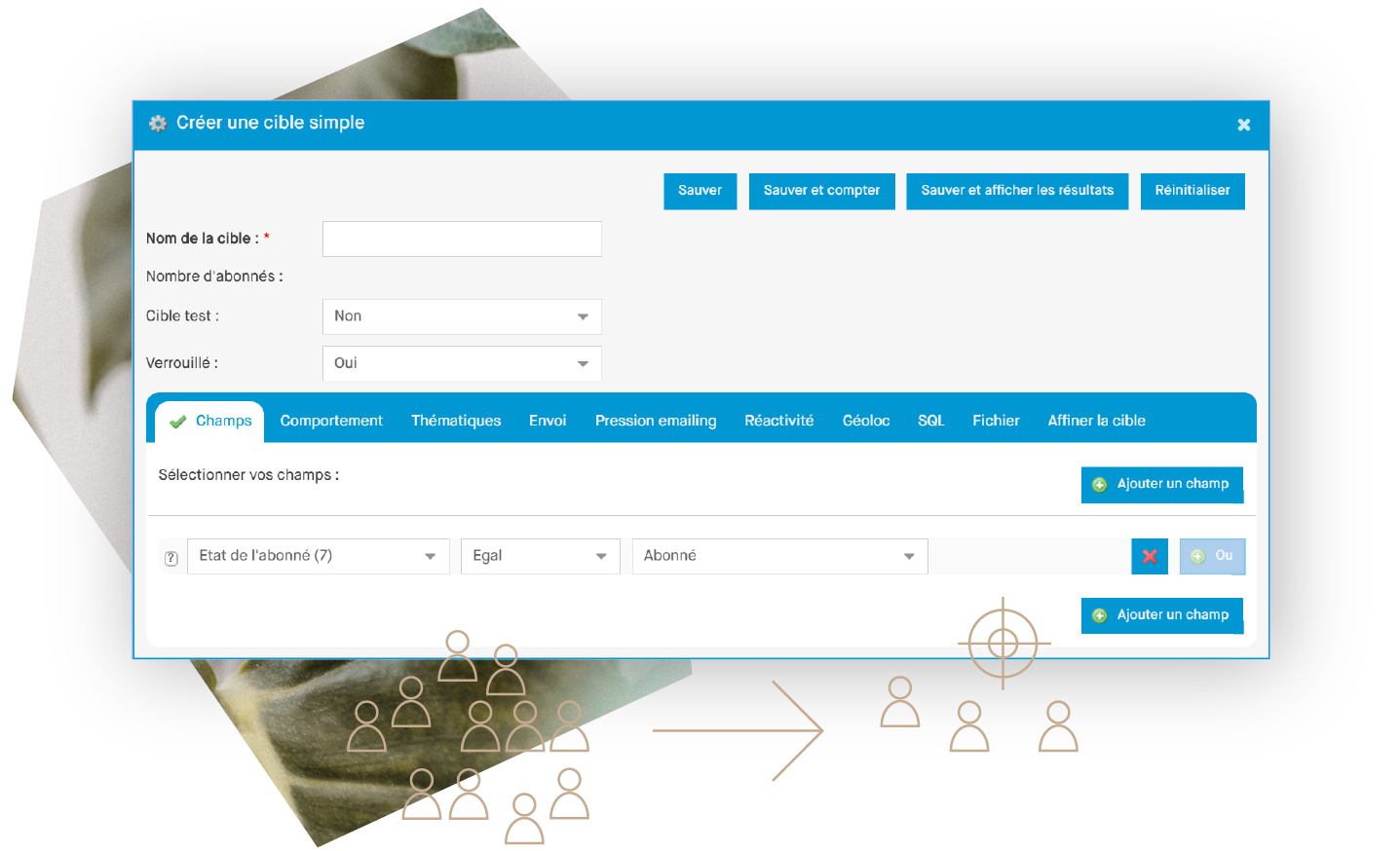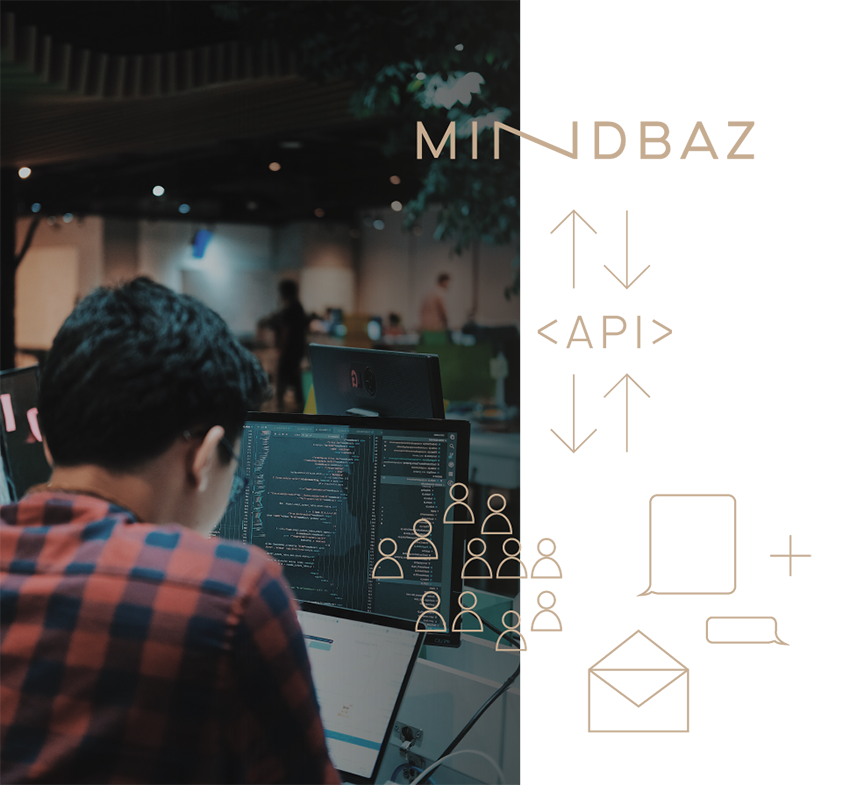 AUTOMATE RECCURENT TASKS
Automate recurring tasks and control our application thanks to your APIs: all the features of our application are available on our webservices catalog.
DETAILED CAMPAIGN REPORTS
Our statistics interface gives you quick access to the main KPIs of your campaigns. Find out the statistics of your campaign on each ISP. You can also recover these statistics in a 100% automated way via our API or via SFTP exports.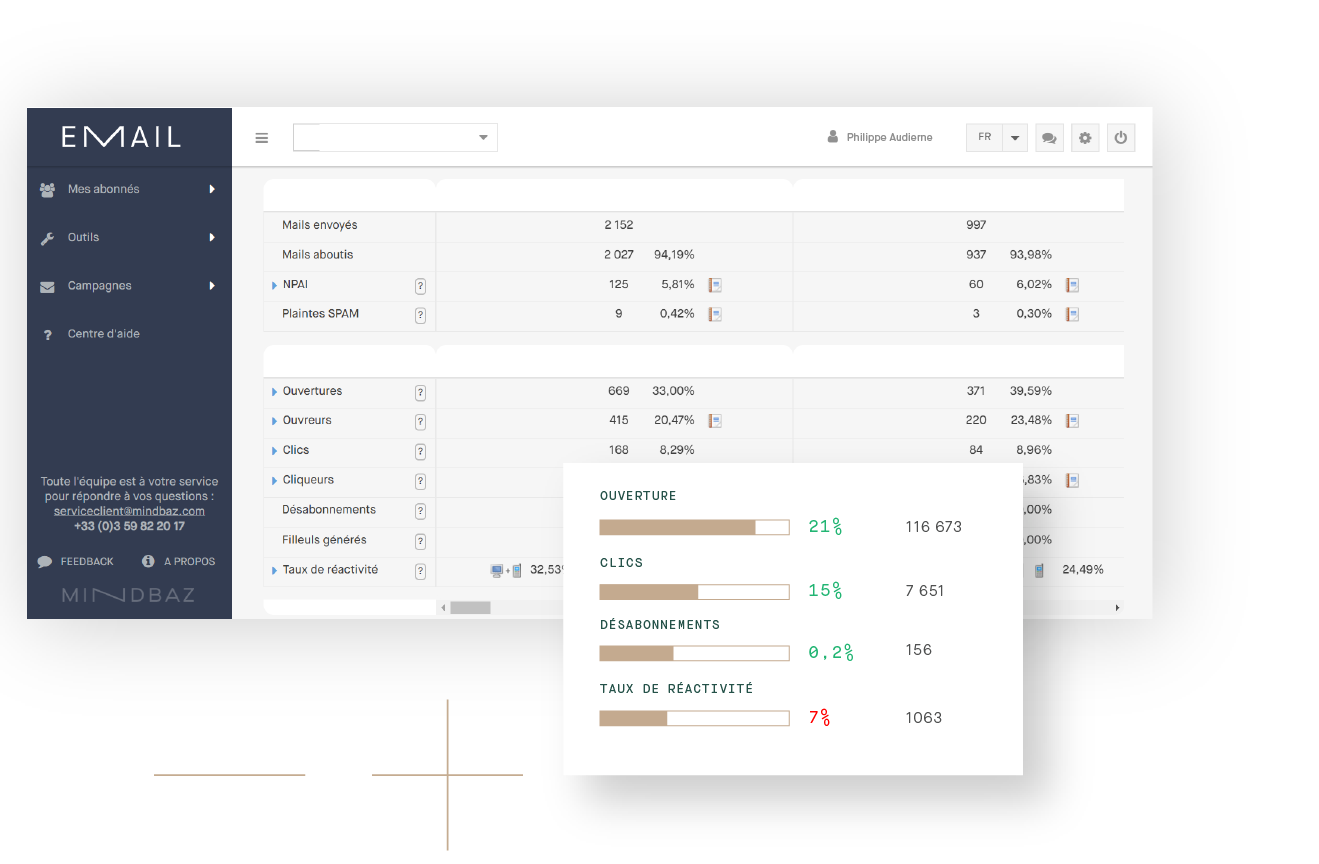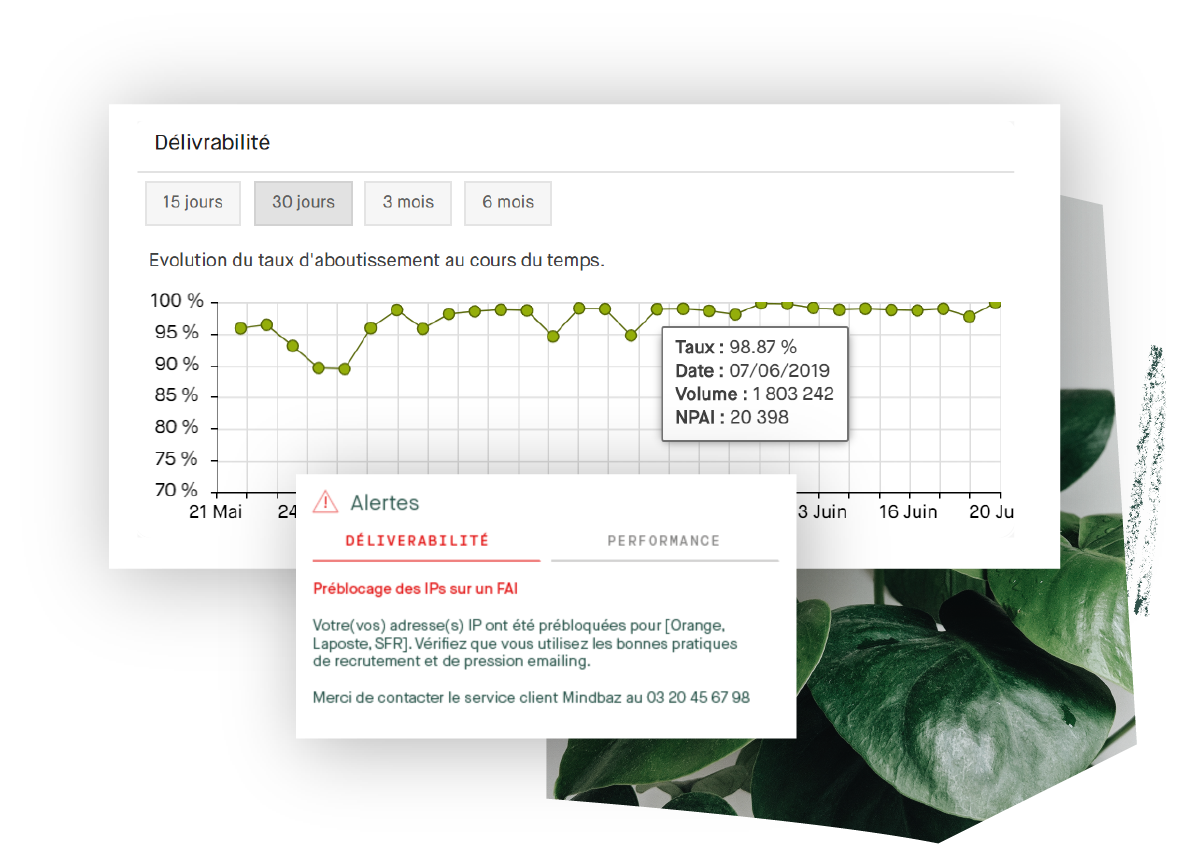 DELIVERABILITY
Enjoy peace of mind thanks to our unique alerting system – you'll be notified when you exceed the maximum complaint thresholds recommended by French ISPs.
Need a custom development?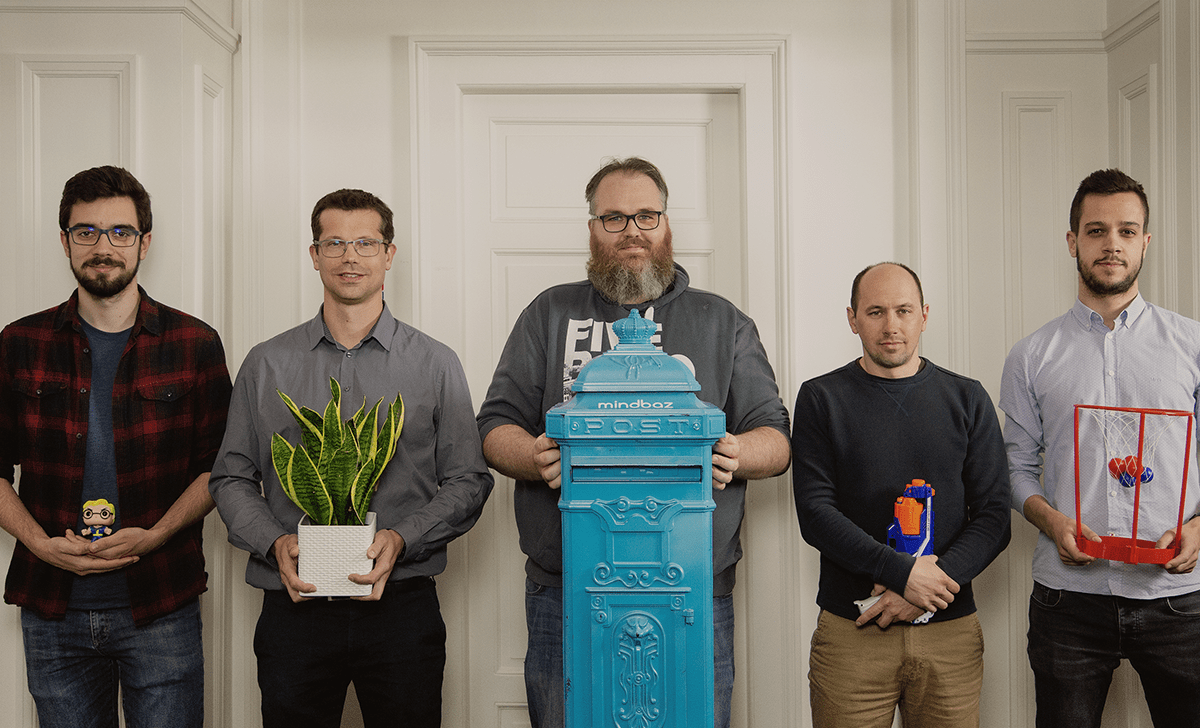 Our team of developers take charge!
You want to talk about our solutions for your projects,
when can we call you?
The personal information is collected by Mindbaz in order to respond your requests. Fields marked with an asterisk are mandatory. Under the data protection law, you have a right to rectification, erasure, access, object, restriction of processing, data portability  and to define specific instructions for the fate of the data after your death. For further information and to exercise your rights, please read our Privacy Policy.
Lille (France)
125 Avenue de la République
59110 La Madeleine
Barcelona (España)
Carrer Casp 69, 1-1A
08010 Barcelona