September 2022. Mindbaz joined the +5200 apps that can interconnect through Zapier. Just like Google, Microsoft, Notion, Github, Trello and others, Mindbaz is now a brick in your automation process.
Let us explain how you can save time by automating repetitive tasks.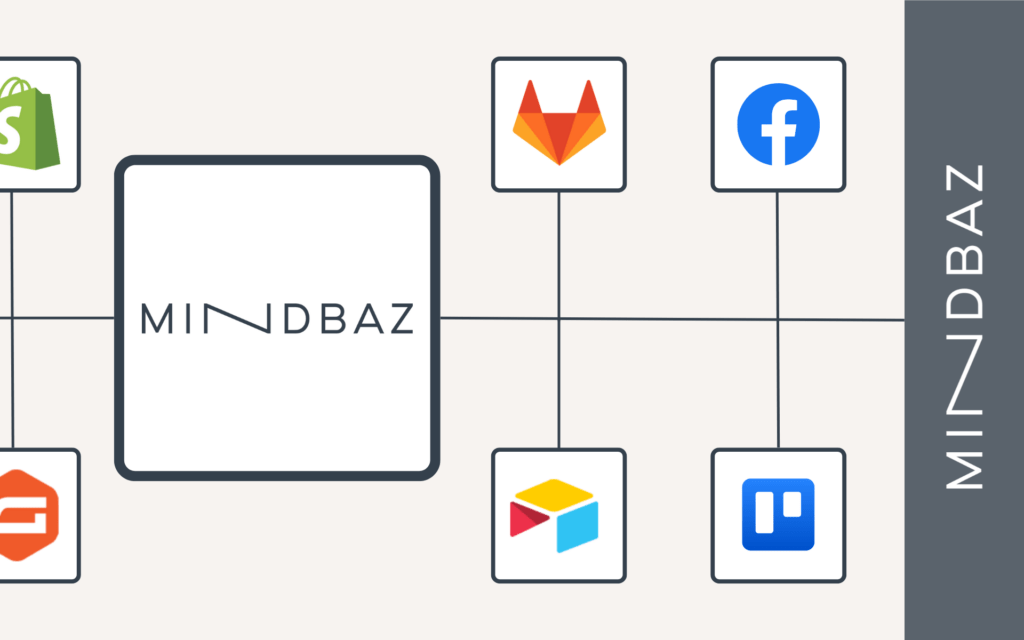 Zapier: the key to automation
Thanks to Zapier, almost anyone can interconnect solutions like Mindbaz without any technical skills.
Based on a system of modules, Zapier interconnects apps and engages actions depending on the trigger you chose.
Translation:
You can link several of your apps to generate actions automatically. Examples 👇
Connect +5200 apps with Mindbaz thanks to Zapier 
Automation: Why should you interconnect your apps?
Don't you feel like you're losing time when you work on low-value tasks? We all know we could do so much more. But we have to do them. Or do we?
Zapier connects our apps so we don't have to lose time with these kinds of tasks.
Newsletter: Smartly engage your audience
First, you add a newsletter module on your website, for example in your footer.
This module can fill a sheet. Or, you can link it to your CRM with Zapier. Then you can set up your email solution to automatically send a personalized welcome email.
Objectives: Take advantage of the moment when the person wants to know more about you. They are ready to read, listen or watch your content. Don't lose this opportunity because you are in a rush.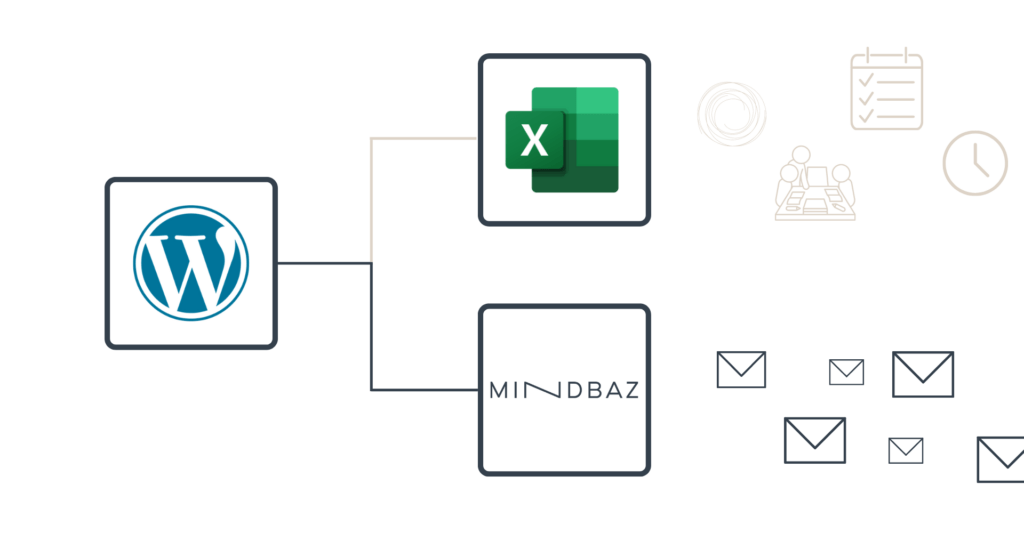 Customer follow-up: Keep the fire alive
Are you part of a Sales or Marketing Team?
You might have launched an Inbound Marketing Strategy to transform part of your audience into leads.
Let's say that someone gave you their email address to receive your last white paper. With Zapier, you automatically send them a link to the content.
If you prepared a series of emails to welcome them and send them high-value content the following week, you can automate it.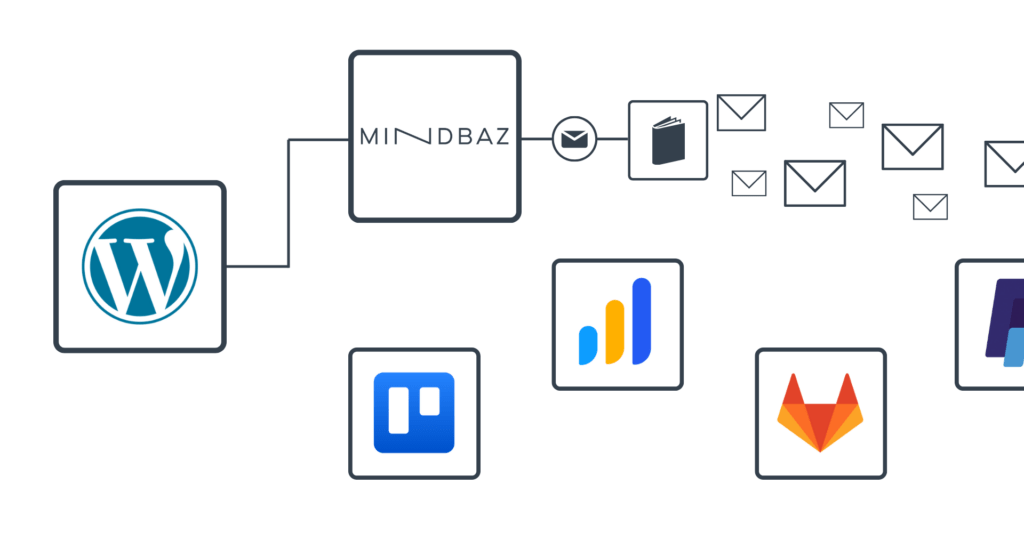 Productivity: Don't miss opportunities
OK, now the lead is automatically placed into your "Hot leads" list. You can go further: With Zapier, you can use the arrival of the lead as a trigger so a task is automatically created in your productivity app: Google Tasks, Trello, Asana, Notion…
By using the "Search" feature, the task can contain information about your lead, such as the campaign that triggered them, their email, or any other information you have about them.
It can also trigger an event in your Google Calendar, or send them an email with a link to your Calendly.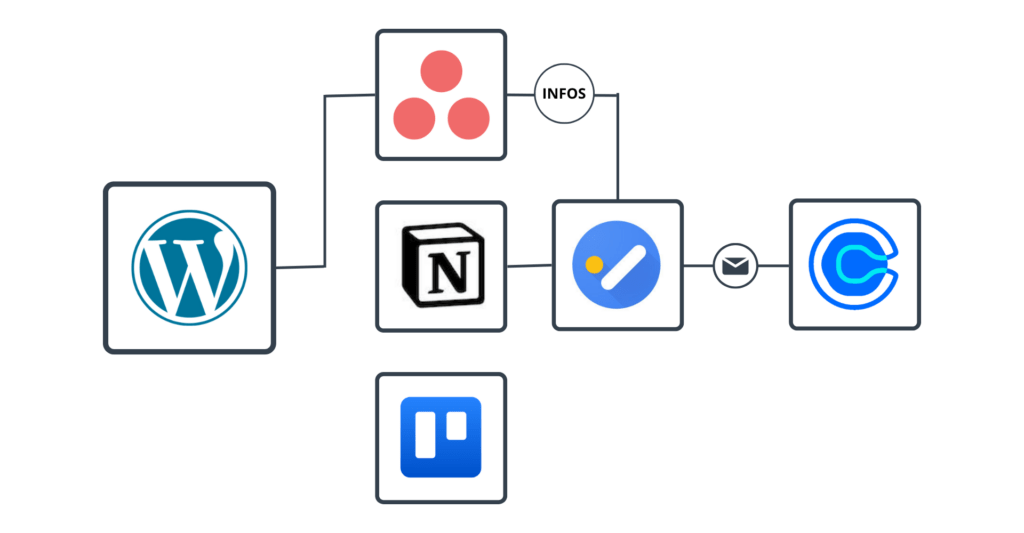 How do I use Zapier to automate Mindbaz tasks?

You can easily use pre-written texts to send automatic emails:
Welcome emails
Follow-up emails
Inbound marketing emails
Transactional emails
Abandoned cart emails
Event emails, like on birthdays
Page visit emails…
You don't need any technical skills to put your automation strategy in place.
Mindbaz and Zapier: the perfect combination for automation
Thanks to this update that allows you to connect most of your applications to Mindbaz, you can launch any series of emails based on triggers. Keep your strategy and segmentation in mind to keep your deliverability rate high.
The combination of Mindbaz and Zapier is perfect for B2B prospecting, loyalty campaigns, advertising strategies and all marketing plans.

Check out Mindbaz's features to achieve your marketing goals