Mindbaz is ranked 404th in the Tech500 ranking made by the French recruitment agency Data Recrutement. This is a real success for our teams who have worked hard on new and old projects.
For a company of over 10 years like Mindbaz, being part of the Tech500 reflects the company's growth with major changes in the last 3 years. Why was Mindbaz nominated? Let's find out.
25% employee growth for Mindbaz
All teams have been expanded with the addition of permanent staff
Between January 2022 and December 2022, Mindbaz grew its team by 25%. The new employees quickly joined 4 teams on permanent contracts: 
Software

Devops

Marketing

Customer service
But we were also lucky enough to welcome Leo, a student on a work-study program who joined the Software team. Freelancers often join our teams to meet specific needs. 
Recruitment did not stop in 2022, as we have already welcomed a new permanent employee in our Product team, and a marketing intern. 
Recruitment is still ongoing. Check out our job offers to apply and join a Tech500 company! 

Working on new projects faster and with stronger teams
In 2020, the 3 co-founders of Mindbaz have stepped up their projects by deciding to become independent. This decision has paid off, as the teams have achieved several successes: 
Mindbaz's success on the Spanish market

Opening new offices in Barcelona

New major clients such as Reworld Media

Confirmed loyalty of long-term clients 

Groupe M6 

Mes Opinions

MeilleurTaux

Easy Voyages

AdviceGlobal..
 Découvrez les témoignages de nos clients
Radins.com, Fomento, Meilleurtaux Assurances, Avis vérifiés, Filae..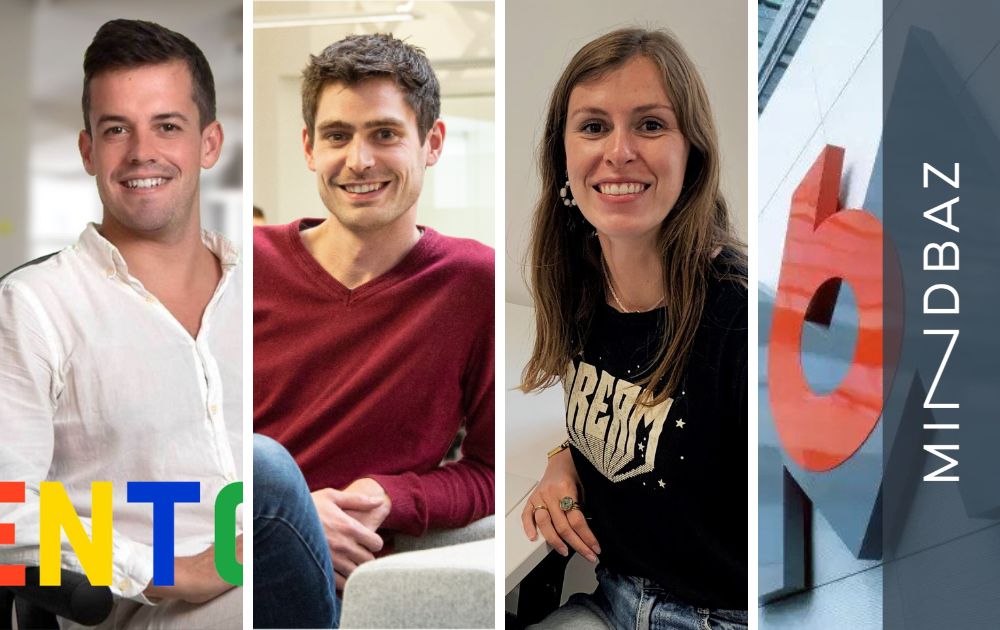 2023 started on a high note with the launch of a new feature that our customers have been waiting for: DASHBOARDS. 
Dashboards is our new multi-database data visualization solution. A tool that seamlessly blends into our Mindbaz platform for ambitious email marketers. 
Mindbaz's strategy promoting team spirit
Mixed teams
As the number of employees increased, so did the number of challenges: 
The teams are split between Lille and Barcelona

The addition of a non-French speaking employee

The creation of remote work guidelines supporting the confidence of managers with hybrid remote work… 

Employees can work 3 days remotely per week. A very successful arrangement. Teams value the trust and are motivated. 
Team buildings  
To further reinforce team spirit, Mindbaz has organized events to involve all team members. 
Our latest event was a team building with L'Engagement Simone. L'Engagement Simone helped our teams support local non-profit organizations.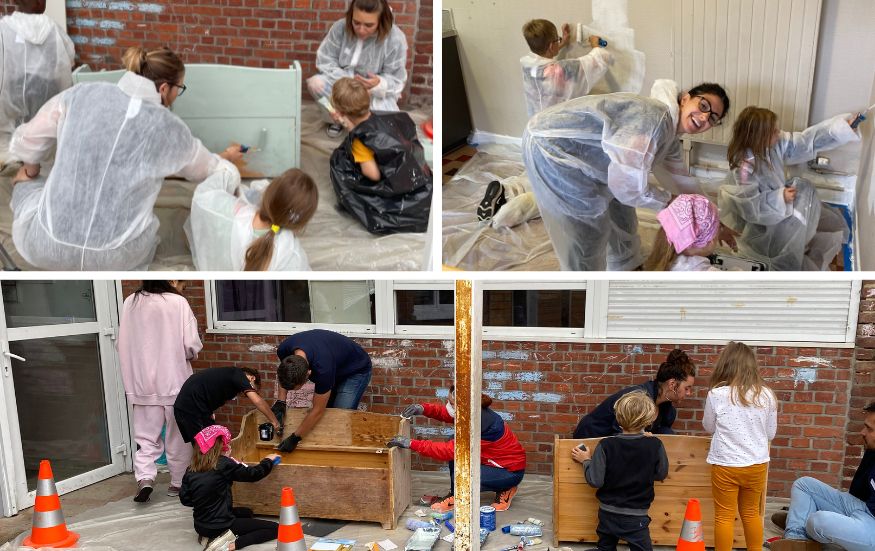 For a whole day, employees work together on social or environmental issues. This day was an opportunity to discover the Temps de vie organization. The teams had the chance to paint, sand and give a new look to the organization's premises.
This innovative team building was designed in collaboration with the organization. The teams were asked what type of event they preferred and the subjects that interested them. 
Tech500: a ranking featuring fast growing companies
Most rankings such as Next40 or FW500 focus on economic growth based on funds raised and revenue growth. However, these rankings do not take into account startups that are self-funded or that have not recently raised funds.
However, applicants and investors are also interested in startups that are growing in size, suggesting a healthy and potentially rewarding career path, according to Thomas Bénard, CEO of Data Recrutement.
The consulting firm, specialized in tracking more than 500 tech companies, has created the Tech500 ranking based on the payroll growth of startups and scale-ups.

Other startups and scaleups rewarded by Tech500
Alongside Mindbaz, 499 companies were also featured. Among them: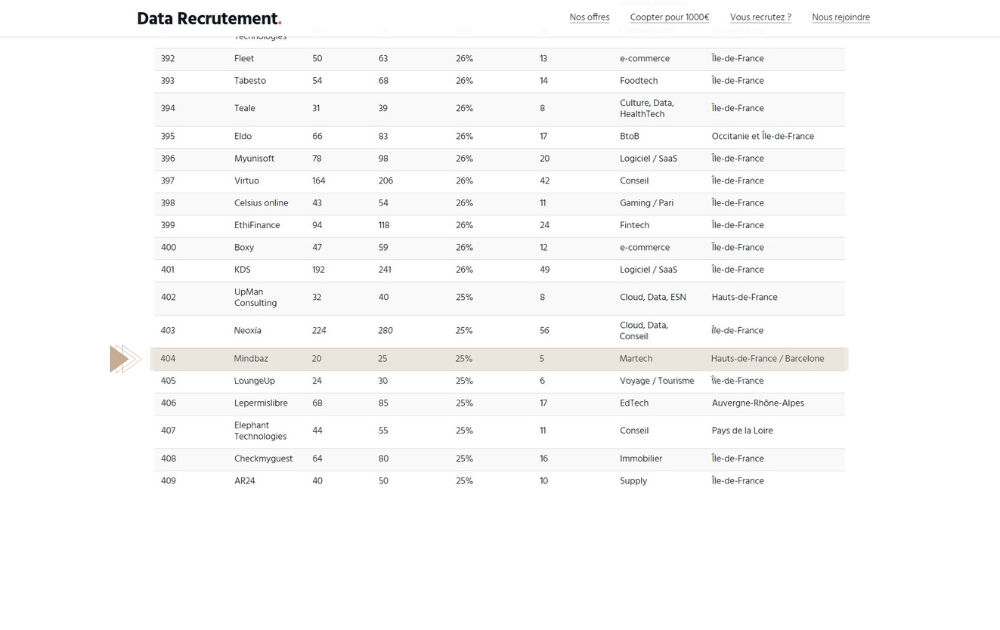 Among them, there is a significant share of SaaS companies, like Mindbaz, which shows the success of this business model, which appeals to both large corporations and startups.