Since 1994, Filae has made it easy for more than 7 million users to build their family trees from digital archives, transcribed and indexed in a single search engine.
Emmanuel Condamine
Managing Director of Filae
What issues did you have concerning your emailing program?
Initially, Filae directly managed its email campaigns. An operation that, over time, proved to be expensive and complex. We therefore had to find a better solution and at the same time continue to develop our business. We also wanted to improve the deliverability rate of our campaigns.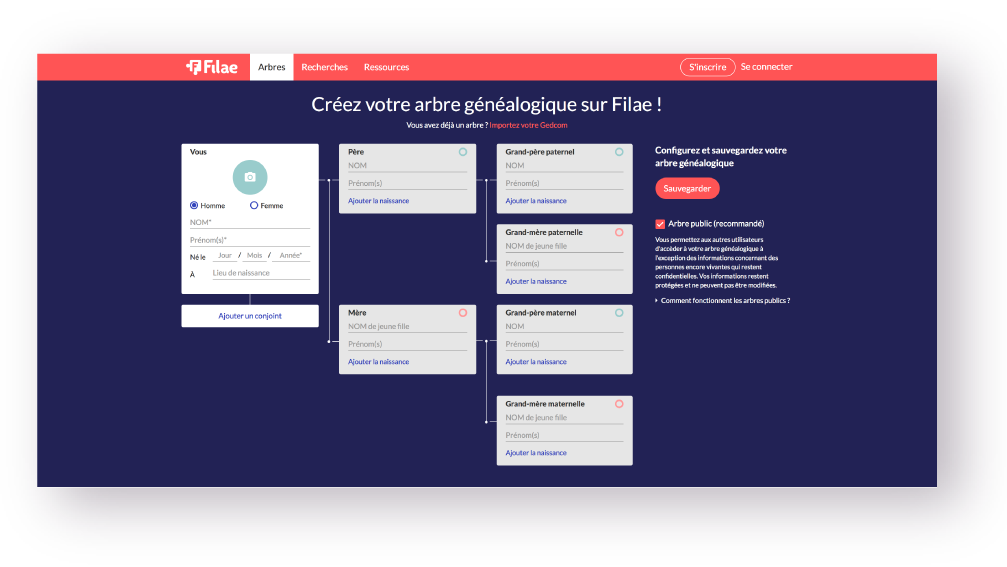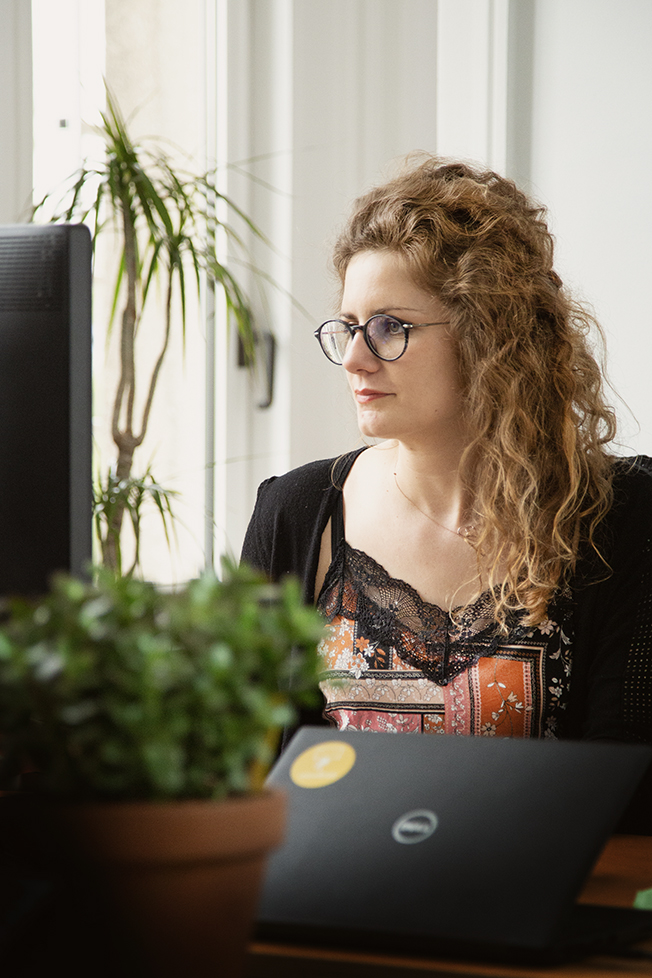 Alice Fischer
Sales Manager at Mindbaz
How did Mindbaz help Filae achieve these objectives?
We have been a partner of Filae since 2013. We ensure that we provide complete and precise answers to customers. In this matter we needed to rely on the best of technology to ensure perfect synchronization between different databases, amongst other measures.
"In order for the Filae teams to be able to accompany their clients in research that often requires discretion and sensitivity, they themselves must naturally be able to count on technological partners capable of empathy. Mindbaz is one of them. We have put into place customer support and a real lever for development by listening to our customers and through our expertise."
Managing transactional emails, personalizing emailing campaigns, managing emailing pressure, testing campaigns, defining our segmentation strategy… everything has changed significantly thanks to the proactivity and adaptability of our respective teams.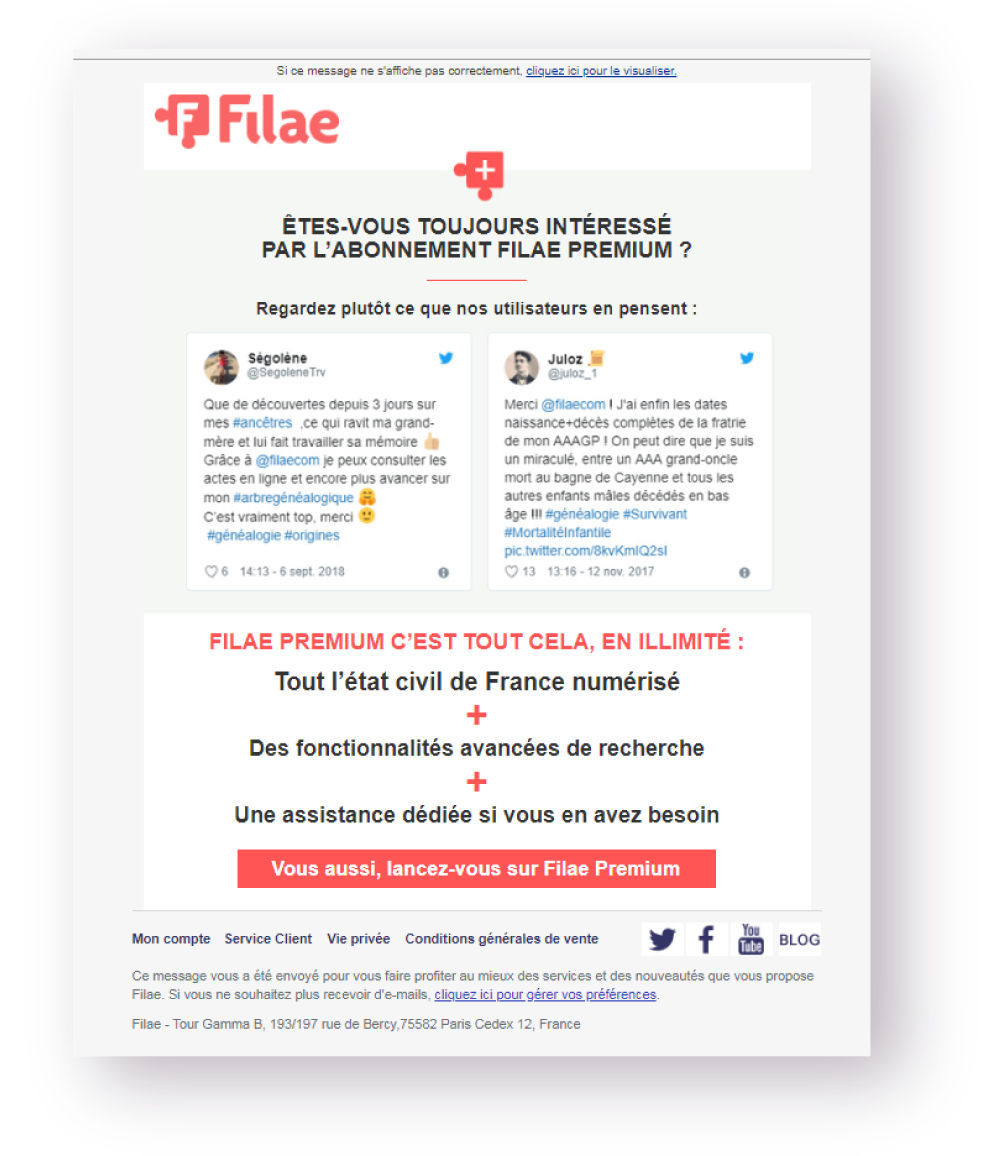 Today, Filae helps users find out more about their ancestral background and sends 5 million emails per month. All of this with peace of mind thanks to Mindbaz's technological guarantees and constant support, while also helping their customers save time and money.
Discover
other experiences: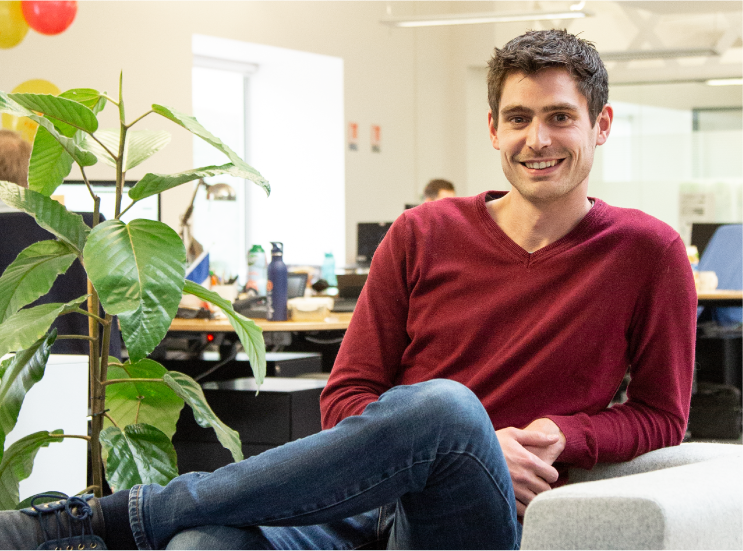 Radins.com
Every month, 5 million visitors save money by going to the website Radins.com. Thanks to its promotional code distribution service and shopping tips, Radins.com allows internet users to save on their online purchases at more than 3,000 stores.
You want to talk about our solutions for your projects,
when can we call you?
The personal information is collected by Mindbaz in order to respond your requests. Fields marked with an asterisk are mandatory. Under the data protection law, you have a right to rectification, erasure, access, object, restriction of processing, data portability  and to define specific instructions for the fate of the data after your death. For further information and to exercise your rights, please read our Privacy Policy.
Lille (France)
57-59 rue Nationale
59800 Lille
Barcelona (España)
Carrer Casp 69, 1-1A
08010 Barcelona