Which email spam trigger words should you avoid? The spam folder might be one of your nightmares when it comes to analyzing your key performance indicators. Do you have a good open rate but your return on investment is not so good?
You might have a problem with deliverability. One of the things that impact your results is the words you choose. Did you use words like "free," "hurry up," "limited"…? These are Spam words. You can't use them. 

Let's see which words will lead your emails into the spam folder and why. 
A quick and easy definition of spam trigger words
A spam word gathers a word or a group of words that spam filters see as a red flag. There is a high probability that they would lead your campaign to spam folders.
Are spam words really important in 2022? 
Yes… and no:
Email service providers (ESP) in 2022 use intelligent technology for their spam filters. They are getting better at letting the right emails through and sending the wrong ones to the spam folder. 
ESPs have their own filters to check emails. They also use external tools such as Vade, Spamhaus, Barracuda, MessageLabs…
All of them keep searching for more intelligent and effective ways to filter. Recently, they tried with success the Bayesian filter.
What is the emailing Bayesian filter?
The Bayesian filter is a probability system based on the words and phrases used the campaigns. 
The key part of the definition is "Probability."
Depending on how many times each word in your email is found in spam content, it calculates a score. 
If your score goes above a certain threshold, the message is sent to the spam folder.
The Bayesian calculation is based on past campaigns
Every word has its own score that can evolve. We can imagine that "Discount" has a 90% chance to lead your email to the spam folder. On the contrary, "History" has a 15% chance to do so.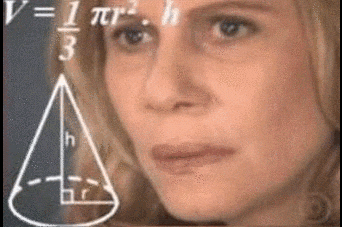 Based on our knowledge of Email Service Providers and the email industry, Mindbaz experts are quite sure that this kind of filter is taking over classic spam filter tools. 
However, spam words are still important
They are words that have a bigger chance to send your emails to the spam folder, according to the Bayesian filter.
List of the most important spam words
+30 spam words about promotions

Most of the words in the promotional category of spam words can be associated with the word "Free." Spam filters don't like the word "free". They believe it implies a false promise. 
Best deal
Best offer
Best price
Bonus
Free Gift
100% free
Free call
Free leads
Free trial
Free preview
Free info
Free installation
Gift card
Great deal
Greetings of the day
Guarantee
Lifetime access
Lifetime deal
No cost
No fees
Save
Save money
Save $
Super promo
The best rates
Risk-free
Avoid
Zero risk
Be 100% honest in your email campaign. Authenticity can lead to emotion. Emotion can lead to actions and memorization.
+40 spam words about urgency

All words or groups of words that imply urgency, used to push subscribers, will lead your email to the spam folder. You can add "now", "today", "here", "only", "for you", "final", and "free" to all the words below. They emphasize the emergency feeling. 
Hurry up
Become a member
Don't hesitate 
Exclusive deal
Limited time
Too late
Required
Apply here
Apply now
Apply online
Take action now
Supplies are limited
Limited time
Contact us immediately
Do it now
Do it today
This won't last
Top urgent
Act now
Apply now
Access
Access now
Immediately
Action 
Buy
Buy today
For you 
Only for you
Can we have a minute
Cancel 
Cancel now
Instant
Final call
What are you waiting for
Click 
Click below
Click here
Click this link
Expire
Expire today
Get started now
New customers only
Offer expires
Limited amount
Limited offer
Limited time only
While in stock
+20 spam words about marketing

Your email campaigns are ready. But you want to spice it up to encourage your subscribers to open your email, read your content and click on your call to action button. 
Be careful with your strategy because using the wrong words can also lead your email to the spam folder.
Emoji
Free offer
Best offer
#1
100% free
Accordingly
Chance
Compare rates
F R E E
Free priority mail
Important information
It's effective
Mass email
Mail in order form
Request
Request now
See for yourself
Serious offer
Shop now
Spam free
Stuff on sale
Subscribe
Subscribe for free
Wondering how you can boost your performance indicators without using spam words?
Be clear about the value of your campaign. You need to find the true pain points of your subscribers. If they recognize their problems in your campaign, they will click. 
+10 spam words about health

When it comes to sending emails, the health sector is one of the trickiest. Spam filters are careful about false or even dangerous products. Choose your words carefully before sending your email campaign. 
Diet
Levitra
Lose weight 
Los weight fast
Medicine
Prozac
Snore
Valium
Weight loss
Wrinkles 
Xanax
+30 spam words about finance

Do you have an amazing product or service? Don't focus on the financial advantage in your email campaigns. Too many words relating to money are banned from spam filters. Instead, focus on your unfair advantage and the pain points of your subscribers. Keep it short and to the point!
Affordable
Avoid bankruptcy
Billing
Casino
Credit
Discount
Double your cash
Double your income
Earn $
Earn extra cash
Earn fro
Fast cash
Free
Free investment
Guaranteed payment
Earn money
Earn per month
At no cost
Million dollars
Affordable
Billion 
Cash bonus
Cheap
Lower interest rates
Lower monthly payment
lowest insurance rates
Lowest rate
Millionaire
MLM
Reduce debt
Refinance home
Refund
Rolex
+20 shady spam words

Obviously, spam filters don't like words about sex, drugs or easy money. They linked it to false promises and scams. 
Viagra
Fast viagra delivery
Foreclosure
Hidden charges
Home-based business
Home mortgage
Lambo
Lottery
Luxury
Meet girls
Meet me
Meet singles
Meet women
Near you
Offshore
Password
Valium
What a list, right ?
Why are my emails going to spam?
Email Services Providers (ESP) are mindful of the email campaigns that are sent to their clients.
If your subscribers are reporting too many emails as unwanted, they might change their ESP. In order to keep them, ESPs want to avoid too many spam reports.
Why would your subscribers report you as a spam? 
You use at least one of the spam words above
You can not use them in your subject or the content of your email campaign. Spam filters are more intelligent and use automatic detection tools.
But using one or several of these spam words in your campaign doesn't mean that it is automatically going to the spam folder. Depending on the competition and the period of the year, spam filters can be more flexible. 
They didn't specifically subscribe to your email campaigns
You might have got their email addresses through a contest or game. Or maybe they had to check a box to get access to a platform, but didn't understand that they would receive emails.

They don't feel concerned about your subject anymore

A campaign about children? Theirs are big now.
An email about entrepreneurship? Maybe they are now an employee.
A catchphrase about weight loss? They did lose weight since they signed up, they don't need advice anymore!
A last-minute email about a flight to go to Canada? Their ecological awareness is sharper now. They don't want to take the plane anymore.


Your subject is too long or unclear
Be concise and clear. You have less than a second to convince your subscriber to click on your catchphrase. Worst case scenario: you also used capital letters and exclamation marks! These bad signals can annoy your audience.

Rules to avoid having your emails end up in the spam folder
After more than 10 years of sending emails, Mindbaz understands more and more about Email Service Providers. ESPs, and the filter tools they use, favor clean and respectful campaigns. 
To sum up the rules to avoid the spam folder:
Don't make false promises
Don't use words that imply money
Don't highlight urgency with words such as "now", "immediately", or "today"
Don't focus on promotions
Keep your subject line short
Check your spelling and grammar
To optimize your deliverability rate, you can also choose an email solution that has a good relationship with Email Service Providers and Filter Tools such as Spamhaus.
Mindbaz is an email solution that focuses on deliverability. We also give advice to help you with your email issues.